Naughty Host
Blind-sided in the wine cellar
Phone/Virtual Providers
1. Mar 2023
252 views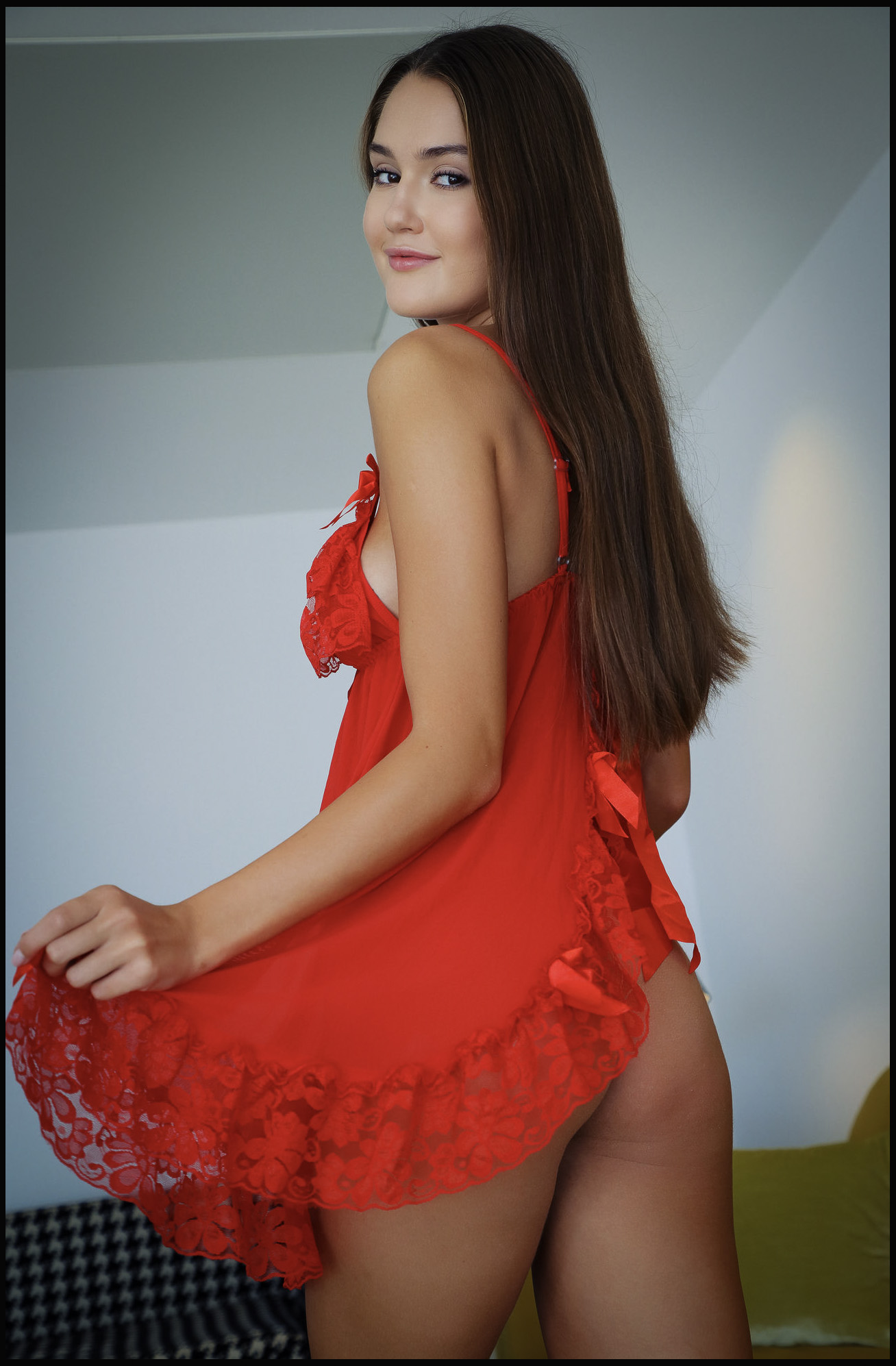 NAUGHTY HOST
My husband honestly never gets tired of them. This time, he invited all his wealthy friends and their spouses.  He bought me this red halter-neck dress that stops just beneath my butt. He says it looks extremely sexy on me, and he's been showing me off to his friends all evening. I can see the men ogling me, and their wives are irritated by it.
 I act like I'm bothered, but secretly, I'm enjoying all of the attention.
There's finally a break when someone challenges John to a game of billiards.  The wives have formed their own different circles, and I don't know which to join. It would seem snobbish of me to stay with a particular group, so I make rounds with all before finally retiring to the kitchen to refill my empty glass. Talking makes me thirsty.
While refilling my glass, one of John's friends walks in, holding two empty glasses.
"Hey, Eve!" He chirps. "Need more champagne."  I search the shelf for some but see none. "Sorry Tom, there's none…wait," I suddenly remember the ones stored away. "We might find a couple down at the basement."
 "Alright, I'll help."
 I smile at his offer and lead the way to the basement, where we have a built-in dry store. I type in the code, and the automatic doors slide open. I walk in first, with Tom behind, searching the shelves on both sides for a bottle of champagne. I'm looking up, so I don't notice a carton stowed to the side. I trip on it and almost land on the ground.
Tom grabs me around my waist before I can fall and lifts me so that my back is against him.
"You okay, Eve?" He whispers in my ear, and I shiver.
 Tom's baritone sounds way sexier this close. "I'm fine," I manage to breathe out softly. "Thank you." He nods but doesn't let me go. I call his name, and he hums. "You know I've been watching you all evening in that red dress," Tom confesses. "John's a very lucky man."
 I nod and stiffen as I feel his fingers sliding down my waist to where my dress ends. He tells me to relax, and I try to. He lifts my dress slightly and squeezes one butt cheek with his big, calloused hand.
 Tom is very muscular. John told me that he used to work as a logger before starting his own construction business.  His second hand soon joins the first, and he's caressing both butt cheeks, rubbing it against the front of his pants. I bend forward slightly and lift my butt, so my ass crack is directly on his hardening dick.
 "Yes, just like that," he commends.
 I start moving my waist, and he leaves my butt to check out my boobs. I'm not wearing a bra underneath the dress, so when he slides his hand up my belly, his fingers come in direct contact with my nipples. He plays with them a little, and my eyes roll to the back of my head.
"I wanna rip this off, Eve, can I?" His fingers are on my panties
"Don't," I'm breathless. I'm hot. I'm wet. And Tom is so fucking sexy. "John will be mad."
 I slide it down my legs instead and toss it to the side. I hear Tom growl satisfactorily. He rubs my ass cheeks, opening them wide and releasing them to slap against themselves. He does this several times, relishing the wet, slurpy sound they make at contact.
"You've got such a beautiful pussy Eve," he tells me just before inserting a finger into my center.
I gasp, and a second finger follows. Tom teases my pussy walls with his long cold fingers. He glides them in and out slowly till I'm loose enough for a third finger.  When I'm so wet, I start dripping down my thighs, and Tom goes down on me. His tongue starts at my thighs, licking up the escaped juices before settling on the main target.
I'm a quivering mess by the time he's done cleaning my pussy. He kisses my clit, and I nearly fall over. When he stands again, he guides my hands to his now-exposed dick. I stroke his dick till I feel him release precum which I use as lube for his incredibly long cock.  Tom hums and slaps my hand away when he's satisfied. He grabs my waist and, without any of the gentleness he'd used before, slams into my pussy.
"Fuck!" I curse.
The sound of our flesh making contact reverberates through the room, and I have to hold onto a shelf to keep from falling over. I'm crying out so loud I fear someone from the party might hear us and come investigate. Tom flips me so quickly I barely notice I'm now off the ground before slamming into me again. With one strong arm, he holds onto the shelf while the other rests on my thighs.
 I squeeze my legs around him, jerking to meet up with his powerful thrusts. He rubs his face around my boobs before telling me to hold onto him tightly. Grabbing my waists with both hands, he lifts me up and brings me down onto his dick repeatedly and, the last time, ends it for him. He pulls his cock out and releases it into the center of his hand.
"Now, about that champagne…"
Evelyn
877-246-0671
Comments
No comments has been added on this post
Add new comment
You must be logged in to add new comment.
Log in