Get Ready for a Date – 5 Simple Steps to Help You Prepare Better and Impress Her
When meeting an escort, you want to make it a nice and memorable experience for yourself and for her. One of the most important things in dating takes place a lot before the date even starts – and that is the preparation. How to prepare well for an escort date? Let's see…
Helpful Topics from Men
31. May 2023
132 views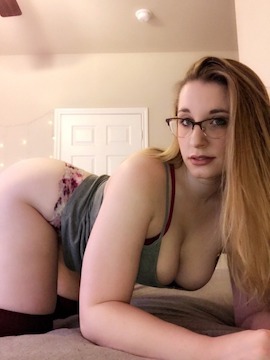 When meeting an escort, you want to make it a nice and memorable experience for yourself and for her. One of the most important things in dating takes place a lot before the date even starts – and that is the preparation. How to prepare well for an escort date? Let's see…
First of all, don't leave everything to the last minute. Plan a date the way that you have some time to prepare before. Rushing from work or airport (if you're just arriving to town) to your place and having 20 minutes to prepare for a meeting is not a great idea.
You will need to hurry with everything and you will add yourself unnecessary stress. The chance is that you won't be able to prepare properly or you will still be in rush and all chaotic when your lady arrives. That's not the right way. Just give yourself some time to prepare for this special date and enjoy the process.
Make sure you have everything that you're going to need at home and that your place is well prepared.
Clean your apartment and prepare the bed
Cleaning your apartment is the first thing you should do. Pay special attention to the bathroom & shower. Also, make sure it's warm enough (or in the summer that it's cool enough) in the apartment so you both feel comfortable.
Make the bed and put on fresh sheets. Maybe put a big towel on top of the bed if you plan to have massage (to protect the sheets from oil).
Get all the necessary stuff
You might want to do some shopping before the meeting. Make sure you have a bottle of water at home. Get some tissues – the box tissues are the best. If you're going to have some introduction and conversation first, maybe buy a bottle of wine as well (if you agreed on that with the escort). Make sure you have wine glasses and a bottle opener at home.
Prepare a fresh towel and put it somewhere in the bathroom so it's ready when she showers. When you're having an erotic massage, spread a big towel on the bed as well to protect the sheets.
Get a shower gel for women
If you invite an escort over to your apartment, it's nice if you provide a shower gel for women. It's one of those little gestures that escorts appreciate a lot. If you don't want to buy a big shower gel, you can get a nice mini shower gel in every drugstore (in a "travel mini stuff" section).
Why is it important? Men's shower gels usually have a very strong manly scent and most girls don't necessarily want to smell like a menthol-fresh man on a date. I guess you would prefer if she smells like coconuts, flowers or vanilla after her shower rather than like the gel you just used, right?
If you're staying in a hotel, you don't need to worry about the gel. Hotels usually provide gels with a rather neutral scent.
If you want to make a cosy, romantic atmosphere, dim the lights a bit, light a scented candle and put on some gentle music (unless you prefer to put on the escort's playlist). It always feels so nice when someone prepares the place for the date taking care of such details.
If you plan an extended date and you're not going to go out, you may get some snacks or order dinner for later.
Things you don't have to prepare
There are some things that you (almost) never have to prepare, like condoms, lube and massage oil. Usually it's the escort that provides those things. Often escorts also have a playlist prepared for a date / massage session, so unless you really want to, you don't have to worry about the music.
Here's a little shopping list you may use to make sure you have all the necessary things at home.
Preparing your place for a date takes some time, but it's a great first step to make a good impression on your companion. Ladies love it when men put some effort into preparation, take care of the details and think about their comfort.
Take care of your mindset
I know that before a date you may feel stressed. That's understandable. But try to chill out. None of the dark scenarios that are running through your head now is going to happen. Don't stress yourself out.
You're good. You chose the right, professional companion for yourself. You're going to have a nice date with a nice person. You're meeting with the escort to have a pleasurable time and positive experience. It's going to be great. Take a deep breath, put on some relaxing music and get in a sexy mood.
Preparing your body for an intimate date is very important. You want to be clean, neat and super fresh. Shower well, brush your teeth, trim here and there (if that's your preference). Put on fresh clothes and use your favourite perfumes. Remember to take care of all the little details – girls really appreciate it.
I know you want to be ready a lot before your companion comes, but do not shower much in advance. The optimal time to shower is like 20-30 minutes before meeting time. That way you will be fresh when she arrives.
You're almost all ready. The only thing you should do is to prepare the money. Put it in an envelope (if that's how the escort prefers to receive it) or put it somewhere in a visible place so the girl can easily collect it after she arrives.
And that's it! You're ready for a great date.
Have fun ;*
Comments
No comments has been added on this post
Add new comment
You must be logged in to add new comment.
Log in