This guide will outline basic escort etiquette and some simple rules that you can follow to make your date much more enjoyable.
First Contact
First impressions are very important. You have a short window of time to make your escort comfortable enough to want to meet you.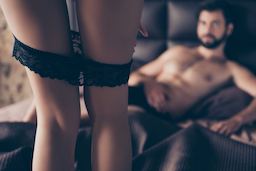 Use the preferred contact method
Most escorts have a preferred contact method, and this will be outlined in their advertisement. It is important that you respect these instructions. Make sure that you do not calling from a private number or a blocked number as most escorts will not answer these types of calls.
When contacting your escort, make sure that you are polite and straightforward in your request. Simply introduce yourself with your name, your location as well as a date, time and duration of your booking. If your escort does not answer, make sure that you leave a message advising what your preferred contact number is and when to call you back.
Be polite, courteous and respectful
Be respectful and courteous in your contact, and they will respond well. The use of vulgar or offensive language will not impress them.
Certain ways we talk during a sexual act may be exciting and arousing, but they are definitely not acceptable when arranging a booking. Inappropriate language or descriptions of body parts will most likely result in an escort ignoring your meeting requests and blacklisting your number. So please, NO DICK PICS. No-one is impressed. 
Do not try to negotiate an escort's rate. This offensive and disrespectful. Escorts are professionals and well worth the price they charge.
Read your escort's profile
Before contacting any escort, it is important that you thoroughly read your escort's advertisement. Your escort will have taken the time to include all information that you need, including services offered, pricing, times available, location and preferred contact method. Your escorts profile should answer most of the questions that you have even before contacting them. Only when you have read all this information thoroughly should you attempt to contact your escort.
Screening
It is common for escorts to follow some sort of screening process. This usually involves asking you for some personal details to confirm who you are. This process may vary from sex worker to sex worker is taken for security reasons to keep them safe. For most escorts this process involves asking for some form of identification and is generally not negotiable. Make sure you are prepared to provide all details which are requested. Not wanting to provide these details is generally a red flag which may result in your booking being cancelled.

LOCATION: INCALLS & OUTCALLS
An 'incall' is a booking that involves visiting your companion whereas an 'outcall' is when the escort travels to meet you. 
A private, intimate encounter with an escort is something that every gentleman should experience at least once in their lifetime. Once you have made your decision to book an escort, your next choice will be to decide what kind of experience you would like.
Depending on the circumstances of each individual lady, your private escort can visit your home or hotel, or you may visit her.
Some ladies only provide incalls at her premises, others will only provide outcalls (visiting you). And many ladies provide both incalls and outcalls.
There are some important factors to consider when selecting your private companion, and it is important to understand that each lady will provide her services in a different location depending on her personal circumstances.
Some of the reasons that your escort may need you to book a hotel
SECURITY
Some escorts choose not to see the client in their home on the first meeting. For reasons of security, an escort may elect to have your first meeting in a hotel.
PERSONAL CHOICE
Some independent ladies choose only to see clients in hotels. This is the way they have chosen to provide their services, and feels best for them.
Some of the reasons that you may need to select a hotel
PRIVACY
Many gentlemen that book the company of an escort are in a living arrangement with another person. Both parties would agree that it is not an ideal situation to be in the company of a courtesan when somebody unexpectedly comes home.
THE EXPERIENCE
A hotel is a different environment, and can help to create a particular atmosphere to enjoy an erotic encounter. It can sometimes help calm nerves, and prepare the gentleman for the intimate experience he is about to enjoy.
HOW TO SELECT A HOITEL
The criteria for selecting a hotel for an escort experience is a little different than selecting one for any other purpose.
Although cost, location and comfort will most certainly play a part on behalf of the client, there are certain factors that are very important to the lady who will be coming to visit you.
If you are aware of these factors and select your hotel accordingly, then your companion will feel much more relaxed, and will appreciate your efforts.
LIFT SECURITY
A big pet hate of most escorts is to visit a hotel that requires a card to access the lift.
It places the lady in a situation where she either has to wait in the lobby for you to come and collect her, or she must approach the reception desk and ask for a key to your room.
Your companion wants to be as discreet as you do, and draw as little attention to your intimate interlude as possible.
It is a private encounter between you and her – it is best to remain that way.
*tip: when arranging a hotel, enquire if the elevators require a swipe card or security key. If the answer is yes, then it is best to make arrangements with another hotel.
CHECK IN TIMES
If you are looking for a lunch time rendezvous, you will need to find a hotel that allows an early check in. Most hotels standard check out times are 11am, and check in at 2pm. To arrange a meeting with an escort between these hours, you will need to find a hotel that accommodates any of the following:
late checkout. Stay the night before, and extend your checkout time beyond 11am. You will need to ask the latest check out time.
early check in. Some hotels will allow you to check in earlier, before the standard check in time. You will need to ask the earliest check in time.
day rates. Some hotels offer special day rates, between 9am and 5pm. This is usually for a lower fee than the overnight rate, although not always.
ACCOMMODATION COST
It is understandable that not every gentlemen wishes to spend a large amount of money on a hotel for an intimate encounter. It is an extra cost on top of the private escort's personal fee. However there should be a certain level of comfort and ambience. Your escort has to feel comfortable, and safe. Many escorts only visit 4 or 5 star hotels. There are many websites available that allow you to compare hotel prices, such as expedia, wotif or trivago. You can often get a good quality hotel for a very reasonable price by visiting these sites.
LEVEL OF LUXURY
Escorts love to be pampered and spoiled. One of the ways you can do this is by choosing a 5 star luxury hotel. Not only will you feel like you have had a holiday, but you and your escort will feel completely pampered. To complete the luxury package, book your private escort for an overnight booking. Wear the luxurious bath robes, spend a lot of time in bed together and enjoy some room service in a beautiful environment.
SEXUAL ATMOSPHERE
Never underestimate the importance of warm lighting, and a private cosy environment. It will automatically allow you and your escort to feel more aroused.
There is nothing more disappointing than booking a good quality hotel only to find that it is sterile, with harsh lighting. A room has to have a particular atmosphere, a certain something to create the mood and add to the sexuality.
On a final note, here are a few tips to make things run smoothly with your escort encounter in a hotel
brief each other before you meet in the lobby. If you are meeting for the first time, it is a good idea to let each other know how you will be dressed – a description of the clothing and colour. This is important, to avoid the mistake of accidentally introducing yourself to the wrong person in the lobby.
if your escort wants to call you in the room to confirm the booking with you before hand, this is a normal procedure that you should not be concerned about. Escorts are discreet – this is a very important part of their business, and what makes them successful.
if you are calling an escort in the late hours of the evening, it is a good idea to find out what time your hotel's front door gets locked. Access to the hotel after those hours is usually only by key card, and both you and your escort don't want her standing at the front of the hotel, knocking on the door for reception staff to let her in. This is not discreet for either of you. If your liaison is to be after hours, it is best to arrange to meet your escort somewhere discretely outside of the hotel and accompany her inside.
most importantly – enjoy yourself. You could be in for one of the most beautiful and addictive experiences of your life.
GETTING READY FOR YOUR SESSION
Like any sexual encounter, you want to ensure that your companion feels safe, relaxed and are not put off during the experience. Hygiene is therefore very important. Ensure you are:
Freshly showered
Have clean teeth and fresh breath
No overpowering perfume or cologne
Clean shaven
Do not have sharp fingernails
Are presented well.
HAVING A COMPANION AT YOUR HOME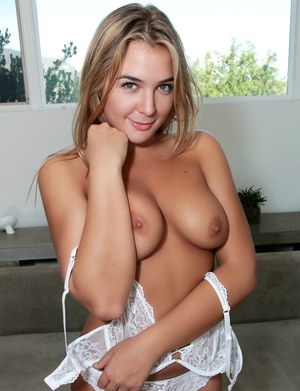 When inviting a companion to your home, they will appreciate the following:
A tidy house. It doesn't need to sparkle but it shouldn't be messy either.
Make sure bathrooms and toilets are clean.
Ensure they have privacy when getting ready.
Ensure fresh linen and towels are provided.
Ensure no unwanted guests arrive to interrupt your session.
Recording a session without your companions consent, even in your own home, is illegal.
ATTENDING YOUR COMPANION'S HOME
When attending your companion's residence, they will appreciate the following:
Be punctual. Arriving 5 minutes early is generally acceptable, however arriving 15 minutes ahead of time is not. Your companion may still be in a session with another client or still preparing for your appointment.  
Have clear directions to the location before arriving. 
Be discrete. Be mindful that your companion will want you to respect their privacy.
Alcohol and other Substances
All independent escorts are different in their lifestyle and boundaries. Some will share a glass of wine with you, while others will not. Unless you know your escort and what they are comfortable with, alcohol consumption should be very measured.
When offering any kind of beverage to an escort, always present it in a sealed bottle and open it only in front of them.
Being intoxicated has a very negative effect on sexual performance. You are paying for pleasure – not frustration – so don't waste it.
MEETING YOUR ESCORT
Payment
Have the fee ready for your escort upon arrival. A common practice is to have the correct amount ready in an envelope, placed in an obvious location. Allow your escort a minute or two, to check that everything is in order.
Build Rapport
The beginning of an escort service usually involves a bit of friendly chat, to break the ice and develop a rapport. Escorts are well known for their privacy and discretion. Be respectful of their boundaries, and do not ask personal questions. If your escort volunteers to share some personal information with you, do not take that as an invitation for you to probe further.
Be warm with your companion, enjoy the conversation and remember that a little bit of sense of humour goes a long way. This will make you feel relaxed, you will connect with them, and you are allowing time for your escort to connect with you. It may be short, but this time is important for developing chemistry, which prepares both of you for what is yet to come.
Health Check
THE INTIMACY
The moment you have been waiting for. Now relax and allow your escort to do what they do best. Take your time, experience the excitement and savour these pleasurable moments. Always respect your escort's wishes and never get carried away or overstep their boundaries. It is important to maintain good communication and establish clear boundaries at the start of your session. This will ensure that everybody enjoys themselves.
Be Safe
Do not ask for services that your escort does not offer. Repect your escorts boundaries. Your escort will offer services that they are comfortable with.
Extending Booking
If you would like your escort to stay longer, keep in mind they may have other engagements and may not be able to stay. Always ask If your companion can stay longer and make sure you have payment available for the extra time before asking. If your companion cannot stay longer, don't fret. There will always be another time available to rebook another session.
FUTURE CONTACT
Respect boundaries
It may be a sweet gesture to send a short text message or email within a few days to thank your escort for a lovely time. This is generally acceptable however ensure you do not cross the line. Although your escort will have enjoyed your company, please don't forget it is a business arrangement. Unless you are wanting to book a future appointment, it is important not to continue to make further contact.
Respect privacy
It is important that if you see your provider in public that you do not approach them unless they have said that it is acceptable to do so. Respect your provider's privacy and boundaries by not engaging them in public or telling your friends who they are. Escorts will always be discreet with their dealings with you and expect that you show them the same courtesy.
Reviews
Reviews are a great way to show your appreciation for your escort. Make sure that your reviews are articulate, tasteful and highlight the positive aspects of your escort. If your appointment wasn't completely satisfactory, feedback is best given in private and should never be posted online. If you are compelled to provide negative feedback, make sure your comments are constructive, genuine and kind. Sometimes it is better to simply find another provider for your next appointment so that you aren't disappointed again.