Local Places

Local Places

Adult

Dating

Buy Sell Trade

Automotive

Automotive

Musician

Musician

Rentals

Real Estate

Services

Community

Jobs
NO Banners!
Please consider upgrading your listings, we do not use 3rd party advertising banners or AD's to generate support for this Website and we never will! Please help support our efforts! #freespeech #no-BS #usafirst @onebackpage.
Visit us on Facebook
or
Twitter!
EMAIL IS DEAD!! - Reach Your Customers With The #1 Marketing Channel Text Message Marketing | SMS
2018/02/13 14:45:46 GMT02/13/2018 2018/02/13 14:45:46 GMT02/13/2018
Description
RTM provides awesome sms marketing services for awesome businesses. Are you a national business with nationwide needs or a local business owner in localized demand. Triangle Text can reach 1000s of your customers and prospects in minutes with our targeted permission based bulk sms marketing blast. Learn more today.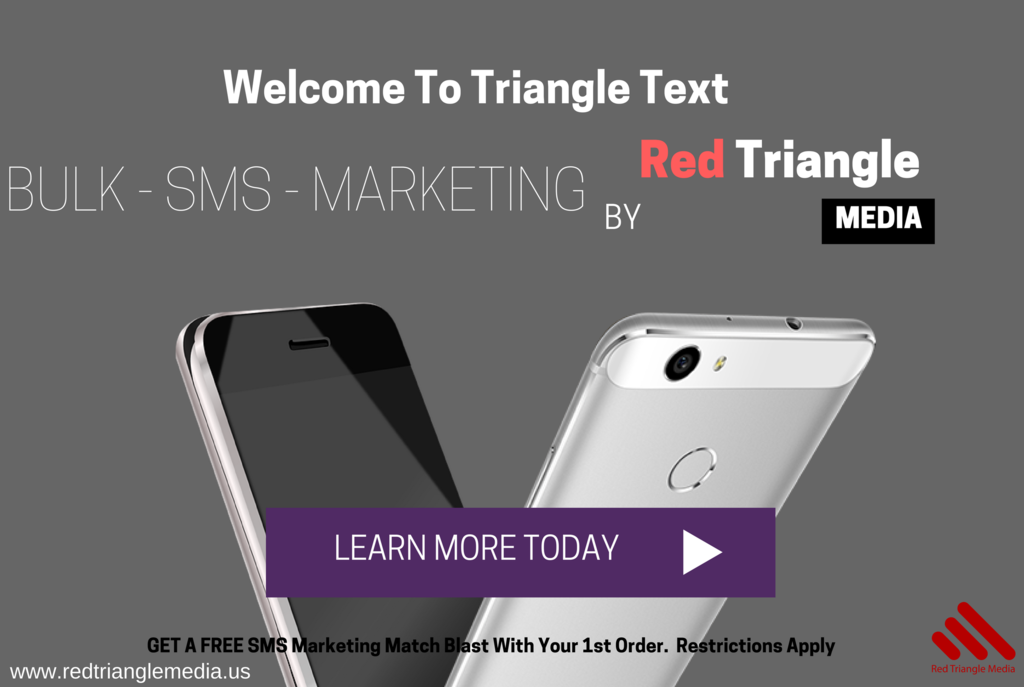 Triangle Tip: What is SMS Short Code? Short codes, or short numbers, are short digit sequences, significantly shorter than telephone numbers, that are used to address messages in the Multimedia Messaging System (MMS) and short message service (SMS) systems of mobile network operators.

https://www.facebook.com/redtrianglemedia/

We also offer bulk messages as low as $0.03 - 20% Off - Non Profit Organizations - Custom packages available for various campaigns (events, pilot program, etc)

Mention you found me at OneBackPage.com
More information
Price: Not Applicable
Category: Biz Services
Location: Raleigh-durham, North Carolina
Viewed: 1
Add to watchlist

Loading
Advertiser Rating - Anon





50 votes